I hope you are all able to find lots of laughs and happiness in your bubbles. Being forced to stay home with loved ones is a great silver lining for most families. A special time that has been gifted to most of us to help overcome COVID-19. A huge thank you, goes out to our essential workers, of whom we have plenty in our community, who have been working through this time in stressful circumstances, without the same opportunities to spend time in productive and family ways, as the rest of us have. Thank you again!
Thank you also for the way you have all embraced the online learning that we are providing. Your enthusiasm and involvement has been wonderful and the support you are giving your children is incredible when so many of you are also busy working from home. I would also like to recognise and thank our amazing teachers for the way they have quickly adapted to this new online learning platform and the creative and fun activities they are setting their classes. 
We did say last week that we may send out a survey form to everyone, but the online platform has meant many comments have flown easily in both directions and the teachers have been constantly reflecting and adapting their programmes, to make improvements thanks to your feedback. 
Reminders:-
Monday 27 April – Day 32! Is a public holiday – ANZAC Day Mondayised.
Tuesday 28th April – Has been designated by the MOE as a Nation Wide Teacher Only Day. 
There will be no online learning for four days – Saturday 25th – ANZAC Day through to Tuesday 28th. Teachers will not be replying to emails over this time. 
Online learning will resume on Wednesday 29th April.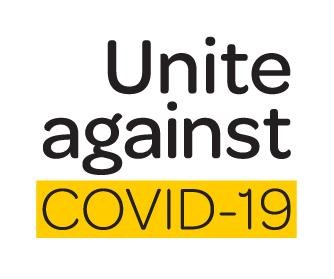 Moving to Alert Level 3 – Wednesday 29th April
Thank You! again, to our amazing community who is embracing the Lockdown to eliminate COVID-19 and for the way you are catering for your own families and bubbles, without sending huge numbers back to school for next week. This will enable us to better cater to all students online for the next two weeks under Level 3. 
The Ministry is saying  "Where possible, students should remain at home connected to distance learning. Only those who need to go to school should be attending during Level 3."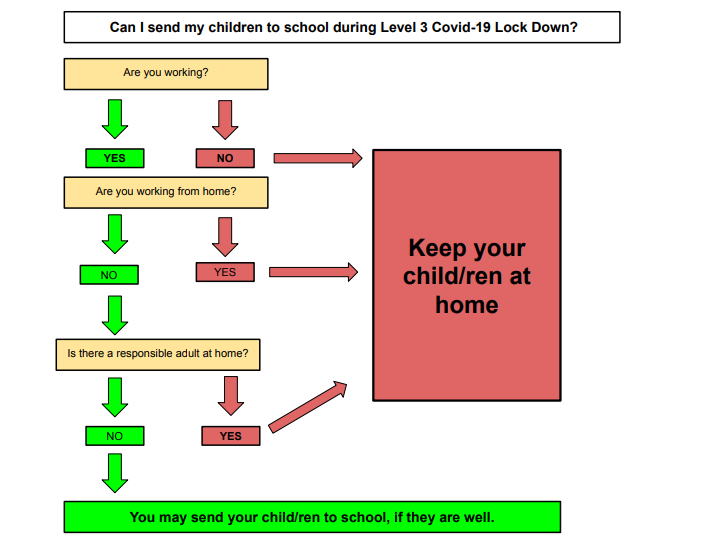 As we move into Level 3 next week, we are happy to look after our essential and worker's children, if both parents are working away from the home. We will be providing online learning to all children in their homes and any students at school will continue with the same online learning, but there will be many limitations placed on these children, as explained below. 
Some classes may find their teachers are not able to provide such prompt responses or offer quite as much online support, as they will be onsite in classrooms with a different bubble of up to ten children, who will need time out and their own support. This will not be school as our students know it. 
Please read the guidelines on what will be happening for any students coming to school during Level 3:-
Attendance:-

Thank you for those who have filled in the form in last week's newsletter. Special thanks to those who have since adapted their lives and taken children out for some days or catered for them in other ways. If you are

working part-time,

students can seamlessly have days at school and at home in the same week, or afternoons away, as they will have the same online learning happening and this enables us to have a few Bubbles on-site, with less than 10 in each. Now that your child is registered on the form we will expect them on the days you have indicated.

Please email reception@tamahere.school.nz

to let us know if arrangements change. 

Prior enrolment only:-

No student can just turn up at school randomly on the day, they need to have been pre-enrolled via our form

click here.

We will make arrangements and confirm with each family what the arrangements will be. 

Entrance and exit:-

The only gate of entry onto our school site will be at 37 Devine Road – the covered gateway near the School Office. The gate will be hooked ajar and

ONLY Students may enter

. At this point, they will be met and get a squirt of hand sanitiser before proceeding straight to their bubbles. 

Timing:

– Unfortunately

Before and After School Care cannot operate

due to restrictions and mingling of bubbles. The school gate will be open from

8:15 am to 8:30 am

to allow spacing between students entering. The children will be ready – standing 2 metres apart, at the same gate to be picked up at

2:30 pm. 
Cleaning:-

The classrooms used for the Bubble groups will be in a similar geographic area for safety reasons and to ensure we thoroughly clean one area of the school with door handles, window catches and hard surfaces being cleaned regularly. 

Equipment:-

Under Level 3, no equipment is allowed to be used by multiple students and no balls are allowed to be used. We ask that for this period children bring their own devices, books and activities to school for their own use. Please bring plenty to do. 

Food and Drink:-

As normal, no food is to be shared. All children will need to bring their own drink bottles, as no drinking fountains can be used at this time. 

Health:-

All children joining a school bubble must be healthy and know, as best possible, how to minimise the spread of germs through thorough hand washing, social distancing and using tissues and the elbow to contain coughs and sneezes. All children will be required to use hand sanitiser before entering their classroom, as well as before entering the toilet area. Thorough hand washing and drying before eating and after using the toilets will also be required. 
Bubbles:-

Each bubble will have 2 teachers in the space to allow for breaks and for the teachers to continue to support their own classes with online learning. The bubbles will be age-based, but due to numbers will not always be our usual Syndicate age clusters. In some bubbles, brothers and sisters will be together. This will also lessen mixing. Allocated learning spaces will be kept 1 metre apart, while inside the classroom and the temperature has to be kept at over 18 degrees celsius.
Breaks:-

Our physical playgrounds and sports equipment will not be able to be used. Bubbles will have staggered break times and will not be able to mix. When outside children are expected to remain 2 metres apart.

Uniform:-

As this is really not what school is all about, students can come to school in their own clothes. This also means parents can if they want, change sets of clothes each day before families join back together and wash when it suits them. 

Bus:- 

Some buses will possibly be running for Middle and High School Students. These senior students will need to walk around the school to meet the bus. They will not be able to go across our site or leave their bikes on our site during this time. 
I am sorry that this all sounds so sad. It is only for 2 weeks – hopefully! 
Please can you try to explain to your children what a Level 3 School has to look like before they come next Wednesday? 
If you let us know beforehand, students can be picked up at any time during the day once a phone call or email is sent to the office with the details. Please note the office will be closed at this time and we ask all adults to remain outside the gate.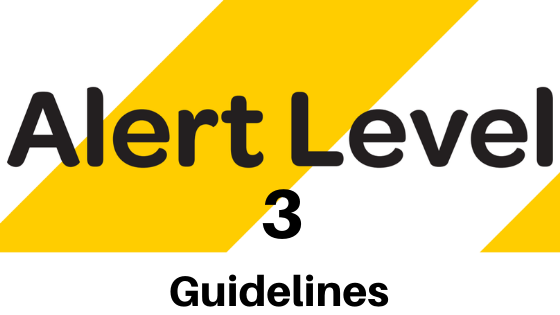 Drop, Wish and Collect new Library Books! If you have run out of library books at your place  – Mrs Kewish will be supplying new packs of books to readers next week. 
Follow these guidelines:-
There will be bins placed just inside the school gate on Wednesday and Thursday. 
Please package up your used library books and label them clearly with your name and class for Mrs Kewish to check off. 
Email Mrs Kewish with a Wish List of the books or types of books you would like to read over the next 2 weeks at tkewish@tamahere.school.nz. 
Collection:– on Monday 4th and Tuesday 5th May during school hours. Mrs Kewish will have a new bag of books for you sitting just inside the gate to be collected. No need to sign for them just wave – towards the office you are on camera.📸   
Mrs Kewish will do her best to find you the books that you want but with the special sending home of lots of extra books on the last Monday before lockdown, over 2000 books left the library. We need as many returned as possible to be able to recirculate them. Books will be stood down for more than 48 hours, before reissuing them in accordance with guidelines. They will be 72 hours away from the  previous reader by the time you pick them up.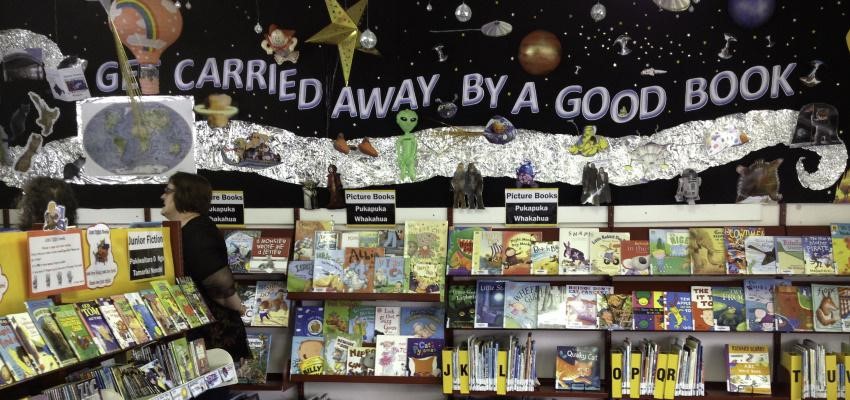 Home Learning –  How is it going? Here are some extra tricks and tips that may be useful to you
Online Learning – how is it going? Here are some extra tricks and tips that may be useful to you
You are probably feeling bombarded by emails and online learning support at present. But – have you checked out the Free TV Learning programmes? A number of parents are saying that different parts of these programmes are great for the different ages they are catering for. 
Subtitles:-
Another very interesting snippet from our Literacy Advisor, Ann Beckitt, which came the other day that you may find amazing, it is so simple. Turn on the subtitles.
What strange times we find ourselves in. Did you know that this year is the first year that there will be no public memorial services to celebrate Anzac Day in New Zealand? To encourage people to pause in their day and take a moment to remember, Maungatautari students have been creating decorations to place at their curbside this weekend. Here are some wonderful wreaths created by our Maungatautari students.
Lest we forget.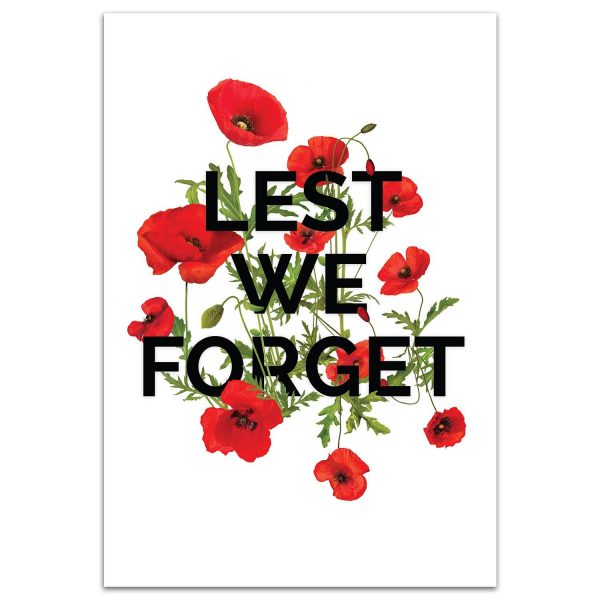 Taupiri Syndicate Biggest Pumpkin Winner Announced
Congratulations to Bridgette C, who grew a HUGE pumpkin at her Grandma & Grandpa's house, and who is our Taupiri Winner, for the biggest Pumpkin!!! Bridgette's Grandpa can't even get the measuring tape around her pumpkin, it's that big!!!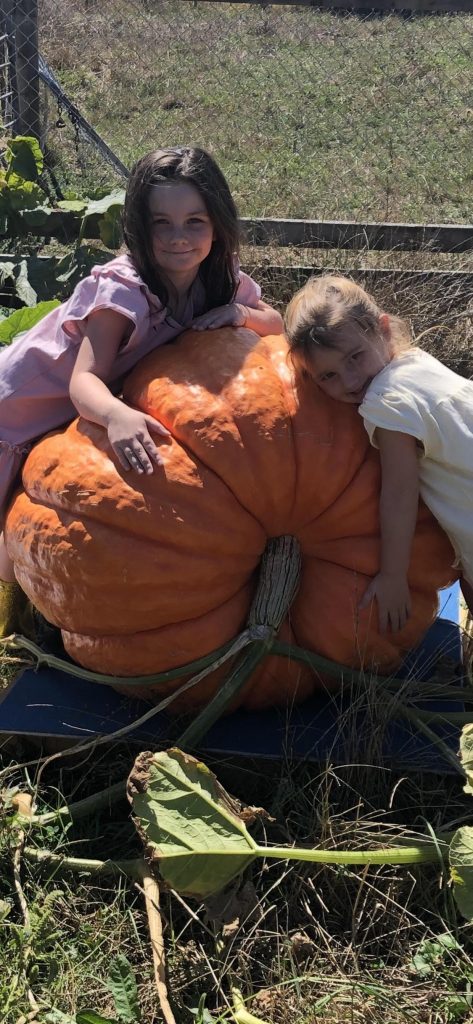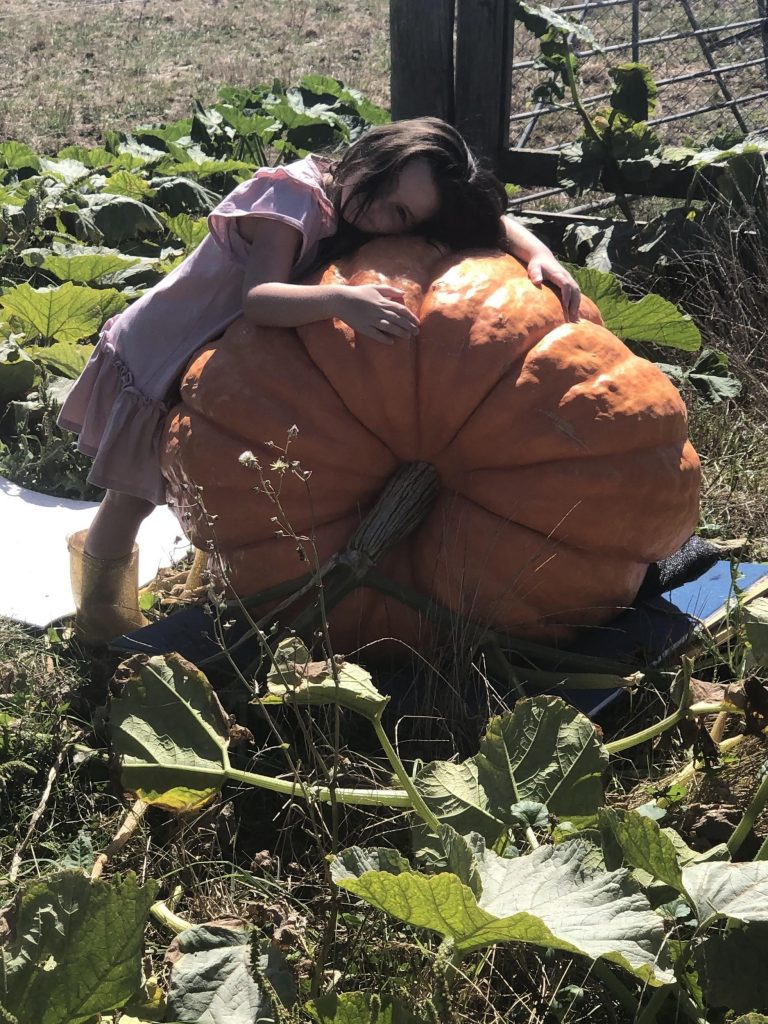 Creativity and helping people to smile.
I know Taupiri Syndicate are asking their children to be creative and think of others as we lead up to ANZAC Day. Look at this lovely artwork and feel brighter! Thanks to the Bradding family, whose message to everyone is 'May your day be filled with rainbows'.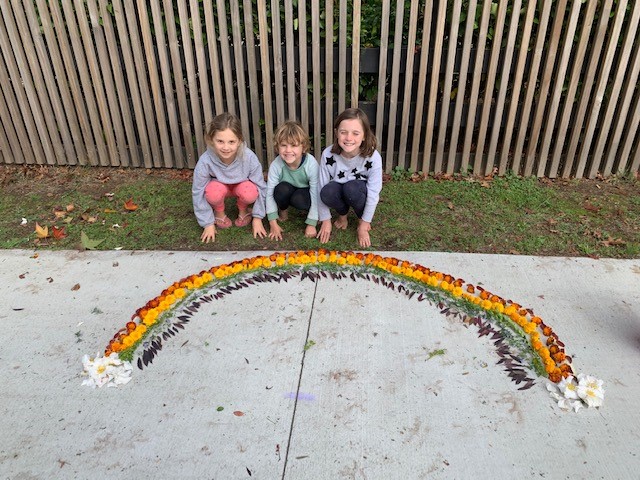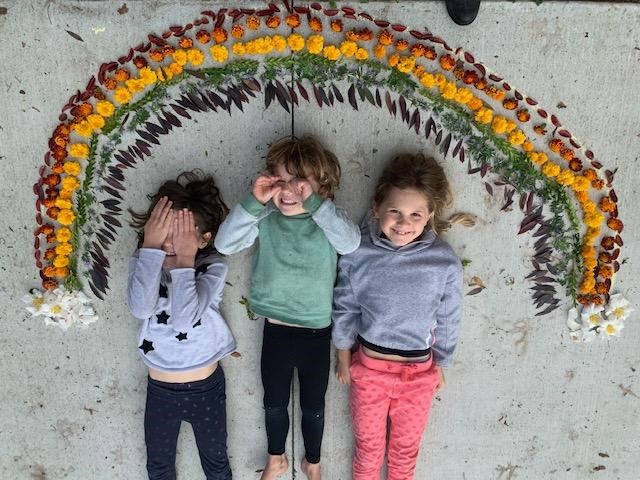 A NEW UNDERPASS PROPOSED FOR SH21
The New Zealand Transport Agency has shared the following information regarding progress on the SH21 Underpass, which is part of the Cambridge to Hamilton section of the Te Awa shared path.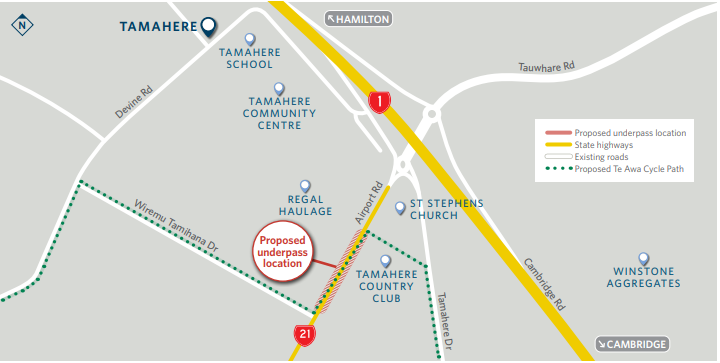 "Walkers and cyclists in the Tamahere community are another step closer to a safe crossing of State Highway 21 Airport Road, with design work underway on a proposed underpass near Wiremu Tamihana Drive. Waka Kotahi NZ Transport Agency is funding the underpass as part of its section of the Te Awa Cambridge to Hamilton shared path. 
As well as providing a safe crossing of SH21, the underpass will connect the community to key local facilities, including the Tamahere Village, Tamahere Country Club, Tamahere School and the Community Centre. On-site geotechnical investigations were completed prior to the Covid-19 lockdown and now detailed design is being progressed by staff working remotely. Waka Kotahi NZ Transport Agency is committed to working with community stakeholders to provide input into the design, to ensure a safe facility is built. In our next update, we will provide further detail of the design, including how you can share your thoughts and ideas on what we're proposing. The location of the proposed underpass is shown in the map above. On the northern side of SH21, the underpass will connect to the existing shared path on Wiremu Tamihana Drive. On the southern side of SH21, the underpass will connect to the Tamahere Drive section of Te Awa, by going through the Tamahere Country Club." 
You can click here to go to the website for more information on the Te Awa Shared Path project.

Fun Mind Lab Kids activities for home
For the next four months, Genesis Energy is giving free access to Mind Lab Kids Challenges – a bunch of fun, stimulating activities for primary school kids. 
Mind Lab Kids is an award-winning, educational, international online platform providing kids aged between 6 and 12, access to easy and fun STEM (Science, Technology, Engineering and Maths) learning challenges they can do at home. The idea is to encourage an interest in science, technology, engineering and maths through learning cool stuff about energy – how it's generated, how it can be used, and how to manage it.
It's a great resource to help kiwi kids put their energy to good use and it's FREE for the next four months, so spread the word. 
Get started with Mind Lab Kids by clicking here.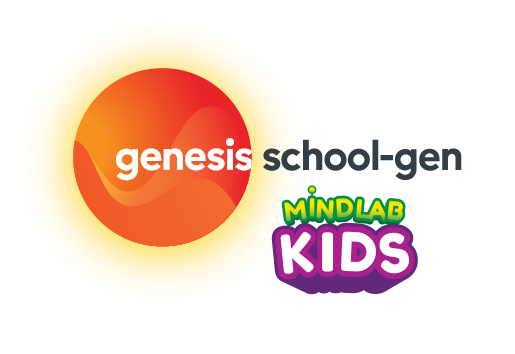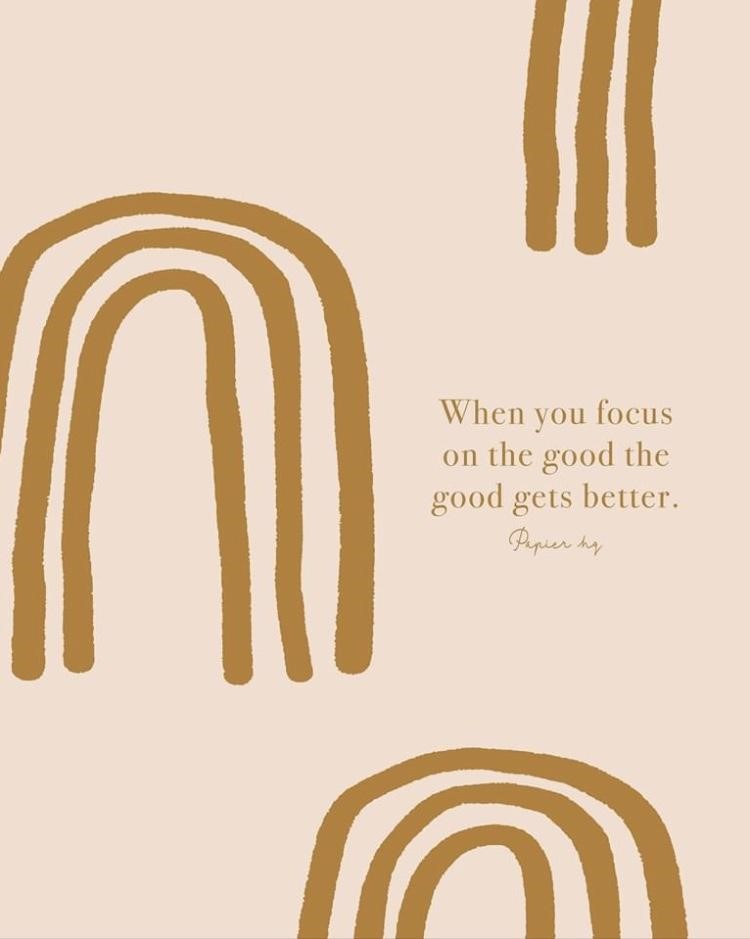 We thought we would end this week's newsletter by encouraging everyone to continue to 'Focus On The Good'…