Moving forward with COVID-19
What incredible times we are living in at present. I hope you and your extended families and friends are all healthy and safe. One of the positives in all of this is that families are coming back together and spending quality focused time together. 
Thank you all for your support and vigilance in helping to keep our school environment as healthy as possible. We have a number of families in our school who are self isolating after being overseas and some families who have taken their children out of school due to medical reasons, having lower immune systems and possibly having other members of the family who have compromised health issues. We will be recording these absences as justified due to Covid 19. It is entirely at your discretion, as to what you decide to do regarding your family's well being. We will endeavour to keep our site as bug free and healthy as possible. 
Below is some Ministry of Education information that may help when talking about Covid 19 and for keeping your children happy and not anxious about the situation. 
Talking to children about COVID-19 (novel coronavirus)
Guidance for parents, caregivers, whānau and teachers.
Help children cope with anxiety by providing accurate information:
Children look to adults for guidance on how to react to stressful events such as COVID-19. Parents, caregivers, whānau and teachers will have a particularly important part to play in reassuring children at this time. 
Children will react to and follow your verbal and non-verbal cues. If you are able to stay informed and realistic, it will be easier for you to reassure children effectively as well.
Children need factual, age-appropriate information about COVID-19, so that they can also feel informed and in control. They need to know how they can play a part in avoiding infection and the spread of virus.
They also need to feel that any fears that they may have can be talked about and addressed.
Reassure your children:
If no one in your family has COVID-19 nor has had close contact with anyone with COVID-19, emphasise to your children that they and your family are fine.
Remind them that the right people are working hard to keep New Zealanders safe, including the adults at the children's school or early learning service.
Let your children talk about their feelings, and help reframe their concerns into the appropriate perspective.
You know your children best. If they have a lot of questions, consider how much extra information would or wouldn't be helpful for them to know before replying.
Information for kids:
Dr Michelle Dickinson (Nanogirl) has a great informational video for kids about COVID-19.
Tips – if your child is anxious
Try offering children simple choices to help give them a feeling of being in control. Would they like to use the red towel or the white towel to dry their hands? Spend some time together – would they like to do a puzzle or listen while you read a story? Make sure that you choose options that are acceptable to you both, so there is no chance of getting into a power struggle.

Help them do some deep breathing exercises. (This works for adults too.) Gently hold their thumb with your hand, have them breathe slowly in and out, and count out loud, " 1". Move your hand to hold their pointer finger, have them breathe slowly in and out, and count "2". Move to your hand to hold their middle finger, have them breathe slowly in and out, and count "3", and so on. You can move across just one hand and count to "5", or both hands to count to "10". Can they do it for you? Can they learn to do it for themselves – many children are now practicing mindfulness exercises at school? Can they lie on the floor with their hand on their tummy and feel their breath move in and out? You can ask your child if there are any other strategies that they know and use.

Sparklers

 has a range of calming activities you could try.
Make yourself available
Children may need extra attention from you, and may want to talk about their concerns, fears, and questions. Make time for them.

Tell them you love them, and give them plenty of affection.
Be patient; children and youth do not always talk about their concerns readily. Watch for clues that they may want to talk, such as hovering around while you do the dishes or work.
It is very typical for younger children to ask a few questions, return to playing, then come back to ask more questions. Often they will ask the same questions again and again as they try to make sense of things – keep your answers simple, truthful and age appropriate. Children will be reassured by your consistent responses.
When sharing information, provide facts calmly, remind children that adults are working to address this concern, and give children actions they can take to protect themselves.
Maintain a normal routine
Keep to a regular, predictable schedule to help show your child that their daily routines are in control and will continue as normal.

Encourage your children to keep up with their schoolwork and extracurricular activities, but don't push them if they seem overwhelmed.
Avoid blaming others
Explain that sometimes people blame others for events they cannot control, but that this is not correct behaviour.

Avoid stereotyping any one group of people as responsible for the virus.

Report any bullying or negative comments you are aware of at your children's school or early learning service.

Be aware of the influence that other adults with different attitudes on COVID-19 have on your children. You may have to explain to them that some people have different values from the ones that you and your children will follow.
Monitor social media and TV
Limit your children's television viewing, Internet access and social media involvement. Try to avoid watching or listening to information that might be upsetting when your children are present.

Let your child know that a lot of COVID-19 information on the Internet may be based on rumours and inaccurate information.
Review and model basic hygiene and healthy lifestyle practices
Talk about what you and your children can do to help prevent infection.

Wash hands multiple times a day, for at least 20 seconds each time (singing Twinkle, Twinkle Little Star slowly takes about 20 seconds) and dry hands thoroughly.

Cover their mouths with a tissue when they sneeze or cough, and throw away the tissue immediately; or have them sneeze or cough into the bend of their elbow.

Do not share food or drinks.

Practice giving fist or elbow bumps instead of handshakes. Fewer germs are spread this way.

Discourage the child from touching their eyes, nose, and mouth.

Encourage your child to eat a balanced diet, get enough sleep, and exercise regularly to develop a strong immune system for fighting off illness.

Discuss the new rules or practices at the child's school or early learning service.

Keep in contact with your child's school or service and let them know if there have been any changes within your family.
What to emphasise when talking to children about school
Adults at school are taking care of your health and safety.

Not many people have the COVID-19, and most of those who do will not get very unwell.

Teachers are being especially careful to make sure that as few people as possible get sick.

Children and students need to treat each other with respect and not jump to conclusions about who may or may not have COVID-19.

There are things you can do to stay healthy and avoid spreading the disease, including covering your cough or sneezing into your elbow or a tissue, then throwing the tissue in the trash.

Wash hands often with soap and water (20 seconds) and dry them thoroughly. 
Source: This information is adapted from A Parent Resource, National Association of School Psychologists, 2020
Please click here for our last information Newsletter sent on Tuesday.  If you can help us by answering the 3 minute survey about access to home learning via this link, this would be very helpful. As you know things are changing daily. We still plan to run our Learning Conferences on Wednesday 25th and Thursday 26th with precautions, but this could change. The Taupiri Swimming Celebration did not go ahead today. Our Triathlon is in doubt. Each Syndicate may hold a duathlon with no parent invitations. We will keep you informed as things evolve.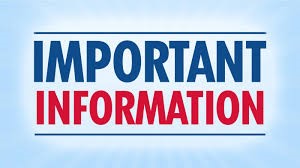 Sad Farewell to Tamahere father –  Dean McElligott
We are very sad to announce the unexpected passing of Dean McElligott, due to a tragic white water rafting accident. Dean was a wonderful father and past Board member of our School, who was a strong advocate for the Tamahere Community. Dean was such a kind and caring person, who was always ready to help others out and never had a bad word to say about anyone. Dean will be hugely missed, he was such a loving family man and always had a smile and positive comment for those he met. Due to mass gathering restrictions, there will no longer be a  celebration of Dean's life held in the TCC. Our thoughts go out to Anita, James, Caitlin and Leah and the rest of his family and friends at this incredibly sad and challenging time.
We were so lucky to be able to hold our Year 5 & 6 Camp last week at Tui Ridge in the Mamaku Ranges. What a fantastic time we all had with 164 Kia Maia, 'can do' kids, diving into different experiences and supporting each other to overcome many new challenges. The photos below will show much of what was undertaken, from archery and slippery-side through to some extreme heights and rope challenges. Except for one night when the skies opened and many tents were flooded, everyone camped out for a night and did a Burma Trail Challenge in the dark as a team. Camps take a lot of organising and hours of extra dedication from teachers. However, the rewards are great, so huge thanks go to the Maungatautari teachers led by Paula Dunton, Carla Ballantyne, Jacqui Murphy, Tim Ross, Hollie Cooke and Mandy Searancke.
We were so fortunate to have an amazing team of parents help us transport children to and from the camp, as well as a team of thirty parents who gave us their time and expertise for the four-day camp. A huge thank you to: Karla Ward, Vicki Foden, Marie Henry, Ingrid ter Beek, Corina Admiraal, Nicola Deason, Leah Shallcrass, Jodi Bennett, Tammy Hebditch, Vicki Rees-Jones, Kathryn Downey, Anna Heslop, Belle Woods, Renee Ward, Debi Gallagher, Darryl Coalter, Ralph Cocklin, Mike Causer, Pranesh Jogia, Matt Buckle, Mark Wright, Conrad Graham, Matt Sherwin, Charles King, Simon Wickham, Stu Giles, Aaron Pucci, Alastair MacDiarmid, Brett Morris, Stu Doran.
First Credit Union School Banking – COVID-19
We wish to advise you that with the ongoing concerns about COVID-19 First Credit Union has made the decision to suspend its School Banking service for the remainder of Term 1- effective immediately.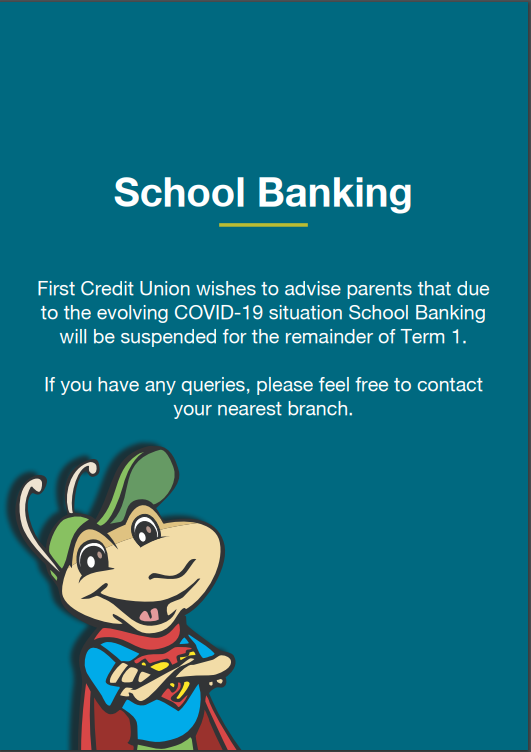 James Russell Author Visit Postponed
Unfortunately the James Russell author visit has had to be postponed due to COVID-19.  Hopefully he will come later in the year.
However you can still order a signed book. Please have orders and payment to the office by the end of Week 8 and Mrs Kewish will make sure your child gets their signed book.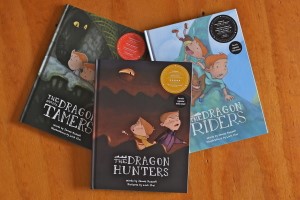 MUFTI DAY – Last Day of the TERM
We are pleased to announce that we will be holding a Mufti Day on the last day of the Term, on Thursday 9th April.  We will be raising funds to support the wonderful work performed by the Assistance Dogs New Zealand Trust (ADNZ Trust). Each of the ADNZ Trust dogs costs $65,000 from conception to retirement, and in that time they make the world of difference to clients living with a disability.