Happy Holidays & Whakatau Welcome
We wish all of our families a safe and happy winter holiday break.  Whether you are snuggling in around home, wrapping up warmly to enjoy the beautiful outdoors or venturing further afield around our magnificent Aotearoa- keep safe and be happy together. We look forward to seeing you all refreshed and ready for another term on Monday 20th July, when we will be welcoming 13 new students to our school. Everyone is warmly invited to come along to our Whakatau to welcome our new enrolments, staff and whānau to our school in a special assembly. This will be held at 11:30am in the Tamahere Community Centre (TCC). All new families please come to the carpeted – foyer end – to be welcomed as manuhiri. All existing families can join us in the hall as Tangata Whenua.
Everyone is welcome!!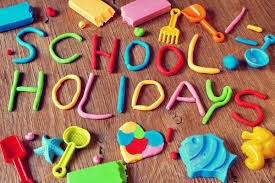 We celebrated our students who achieved Gold and Silver Vision Awards in last week's Assembly. Each Term we celebrate those students who have demonstrated our school virtues. Below are the winners of the Gold & Silver Virtues.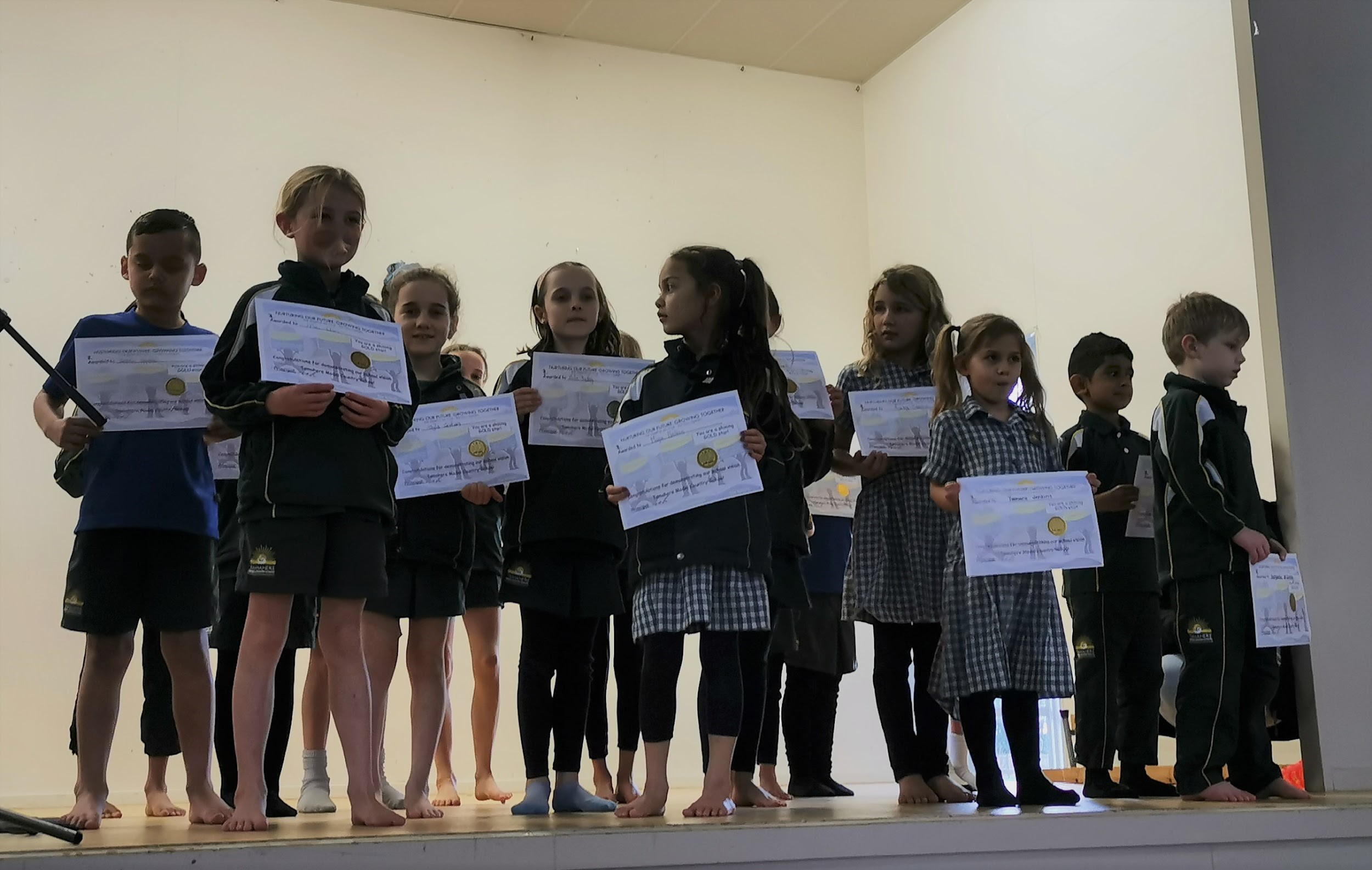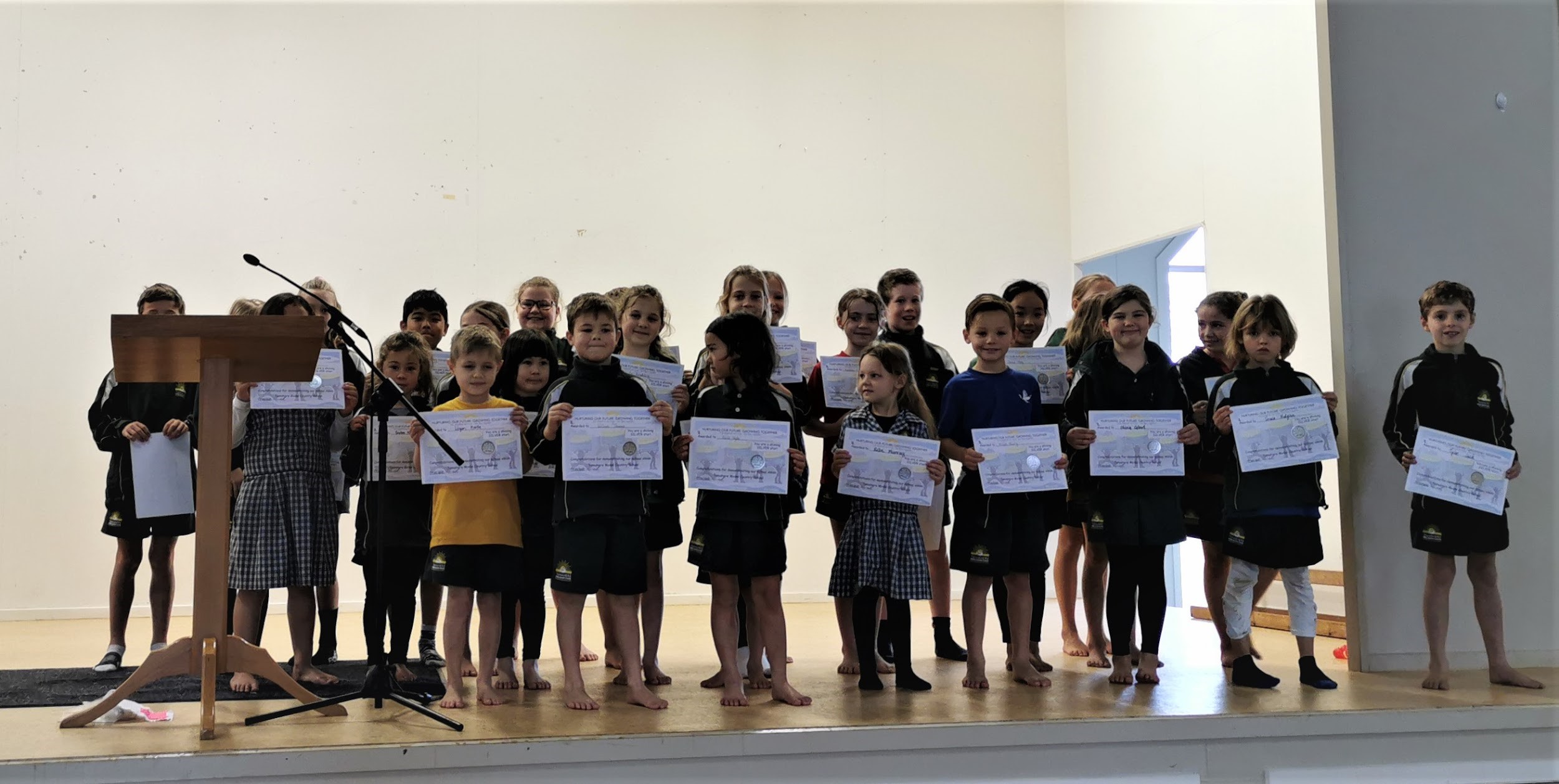 Partners in Health – Bake Sale Tomorrow
In the Maungatautari Syndicate, we have recently been watching Taika Waititi read James and the Giant Peach with some of his friends. He did this to raise money for a charity called Partners in Health, who provide healthcare to some of the most vulnerable people in the world. Some students in the Maungatautari syndicate had the idea to hold a bake sale to raise money for this amazing cause – and the Roald Dahl Foundation will also match whatever donation we make, so our donation will be doubled!! 
We will be holding a bake sale on Friday the 3rd of July, the final day of Term, at lunch time. We'll be selling cupcakes, fudge, cookies, melting moments, bubble slices and a few others for $2 a slice. We will have a few gluten free options too. We will also be selling raffle tickets for $1, with the winner receiving a beautiful cake made by the master baker, Daisy C.
We hope that you can support us on Friday.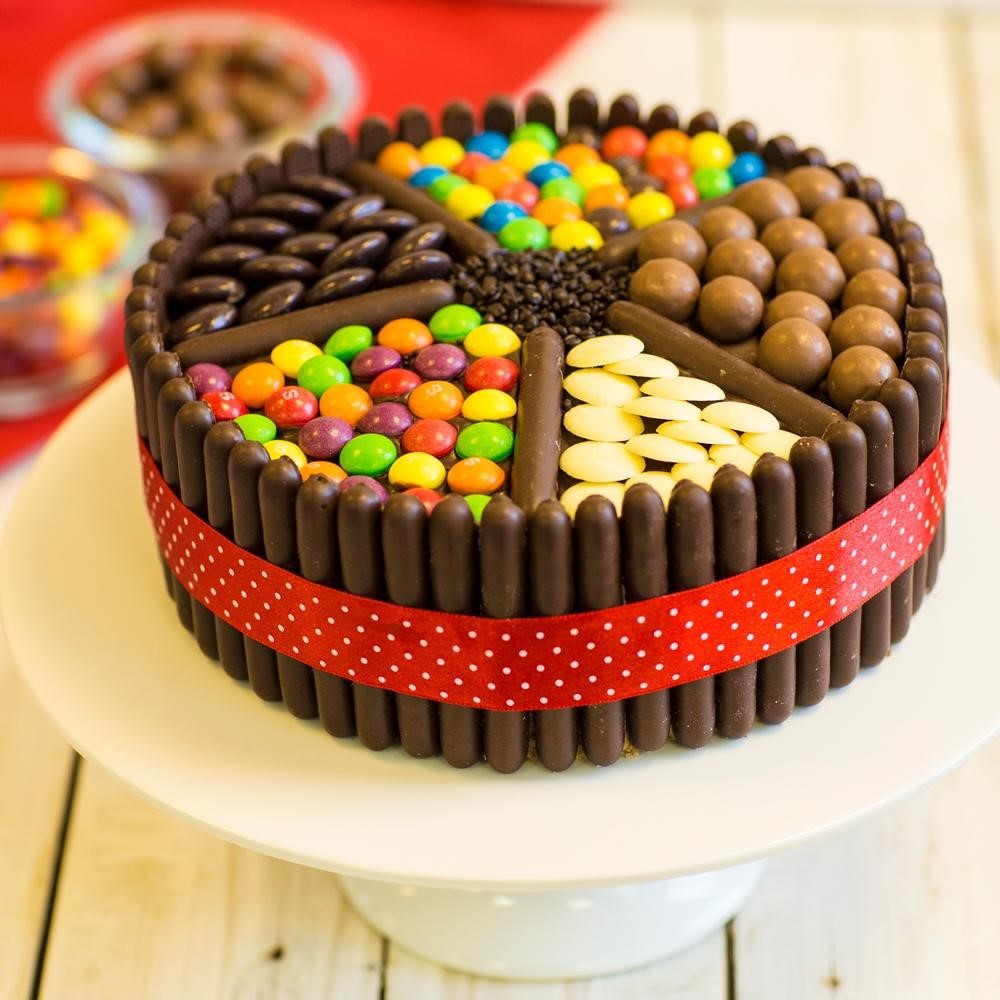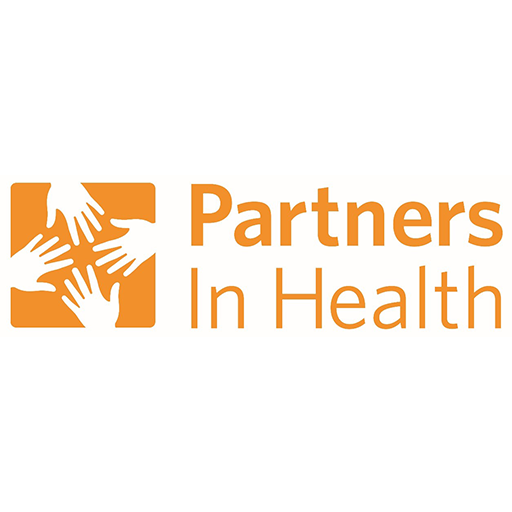 Teacher Only Days coming up during the year
With our very unusual first half of the year, we have not used some of our Teacher Only Days yet. We  still need to spend time as a staff, to complete aspects of our Professional Learning Development (PLD) that we started in the two days prior to the start of the teaching year. 
As part of the NZEI Teacher Settlement, the Ministry allocated an extra eight Teacher Only Days across the next three school years. We have tried to link our Teacher Only days to weekends to give families an opportunity to have a long weekend when this occurs. We also have to fit with our facilitators availability. 
Our first two teacher only days will actually provide the equivalent of a mid term break for our students in the middle of winter. We are hoping this will be an added bonus to refresh students, during a busy term. The dates will be:
Friday 14th August

– Continuing with Mindfulness and Resilience PLD facilitated by 3 eLeader AND 

Monday 17th August

as previously advertised – Linking Literacy and STEAM learning (Science/Technology/English/Arts and Mathematics) with Facilitator Paula Jamieson in her Play Make and Create way of teaching (As previously advertised).
In Term 4 we are having our last Teacher Only Day for the year on Monday 16th November – This will be a workload based day where teachers will have some time away from students to work on reports and assessments. 
On these days the school will be closed – there will be no bus service or Before and After School Care happening on these dates either.
We hope these two mid term long weekends are not too disruptive for you, but wanted to let you know early so you could plan for these dates.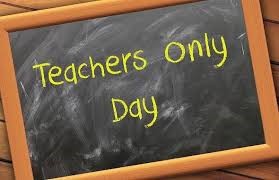 Thank you so much for the 92% of families who responded to the recent Pirongia BYOD survey, we were thrilled to receive such a high percentage of responses. The survey results show that a majority of parents (60%) support the introduction of BYOD in Pirongia Syndicate. Survey results also indicate that more than half the students (64.3%)  in this cohort would have a device to bring to school to use as a tool for their learning. Over lockdown we have found many ways that devices can benefit learning and extend groups which we are keen to develop further. .
As a result of this, the Board of Trustees has approved a trial of BYOD in Pirongia Syndicate. Families of these students will receive specific information this week and devices will be able to be brought to school from the start of next Term. There is absolutely no pressure to do so and your child will not be disadvantaged if they do not have a device. This is a trial. Please don't think you need to rush out and buy a device for your child. We will be seeking feedback later in the year to see how this trial has worked for you and your families.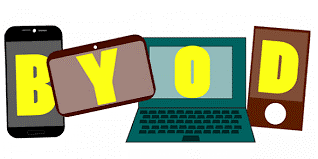 As previously announced, we are thrilled to secure a camp booking for our Year 4 students in Term 4. We will depart school about 3pm on Sunday 8th November and return about 4.30pm on Monday 9th November. We will be sending home the previously completed Student Health forms but will be 'starting from scratch' with the Parent Volunteer forms. If you are interested in coming to camp as a parent volunteer, please ensure you have completed the Police Vetting process through the School Office. More information regarding camp will be sent out in Term 3.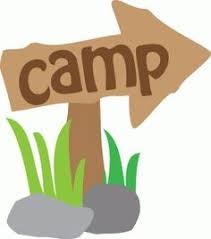 Pirongia Syndicate Speeches
Students in Pirongia Syndicate have been working hard writing their speech ready to deliver early in Term 3. Teachers will be sending home student writing books over the holidays, so the students can write their cue cards and practise, ready for sharing in Weeks 2 and 3. Parents will be invited in to watch on the day their child is speaking.

Just a reminder that you are very welcome to join with other parents in the TCC this Friday morning, after school drop-off, to catch up and share a tea or coffee.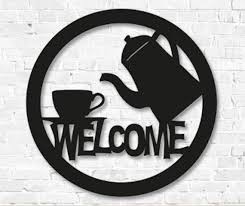 Last Opportunity to Order James Russell Books –
ORDERS CLOSE TODAY!
If you missed the opportunity to purchase a James Russell personalised signed copy of The Dragon Hunters, The Dragon Tamers,The Dragon Riders of The Dragon Defenders book 1, 2, 3 or 4, orders close today Thursday 2nd July.
The forms are available at the office and in the library. Books are priced at $20.00 each. Please pay online only ('Dragon Brothers Books" bank account: 06-0103-0314619-00 and put your name as the payment reference), returning the forms to Mrs Kewish in the library by tomorrow, to avoid disappointment.
Any orders placed will be available to collect from the school office in the first week back after the holidays.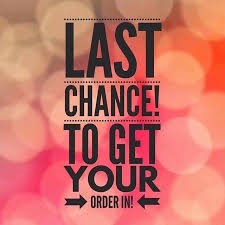 We are aware that there have been reports of nit infestations amongst our students recently, so now is a great time to check your children's hair and treat over our two week break.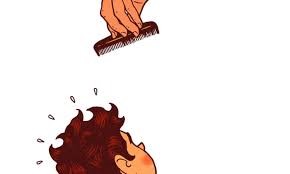 Tamahere New Entrant Enrolment Tracking
All families with pre-schoolers and anyone expecting to enrol a child at Tamahere Model Country School for 2021, can you please ensure that you have added their names to our cradle roll, which greatly assists us with planning. Please email the school office on reception@tamahere.school.nz
Thank you for your assistance.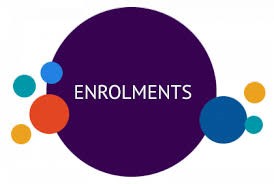 My School OfficeMax Rewards News
Thank you to our school community for continuing to support our school by ordering your children's stationery items through OfficeMax. As a result, we are very pleased to be able to share that we received a rebate of $1,753.08 from MySchool rewards.
Thanks again for your wonderful support!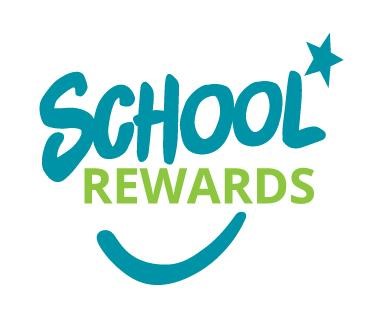 School Holiday Programmes
If you are interested in your children attending a Holiday Programme, please check out the information fliers located under  'Community Notices' on our website.

We are very happy to share the great news that calves will be back for Ag Day and Group Day this year, after  missing out on the fun for the last 2 years. This year there will be Calves, Lambs, and Kids, with all animals needing to be born after 1st July to enter.
Animals  can compete in Obstacle, Leading, and Rearing and Handling events.
Due to biosecurity reasons, some additional rules may apply for calves this year and we will be sharing more information in Term 3. The date for this year's Ag Day is looking likely to be Friday 16th October, but we will confirm this early in Term 3.
We look forward to seeing all the calves, lambs and kids this year.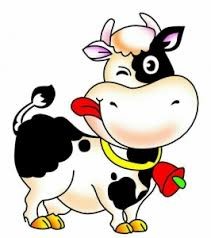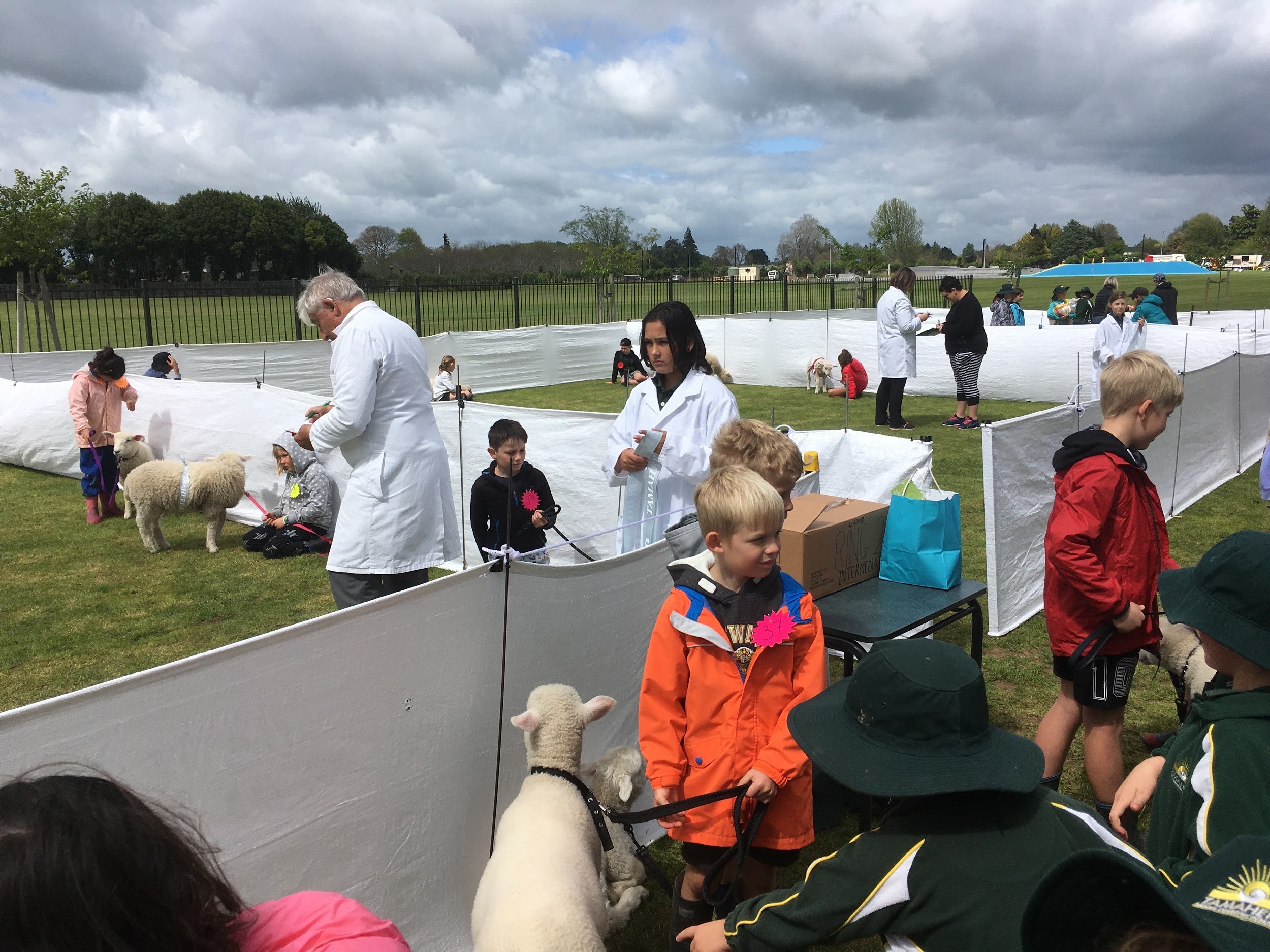 Bookroom Returns – Parent Helpers Wanted!
Now that we are back into our new school routines, teachers would love to each secure a parent help volunteer who is able to regularly return books to the Junior/Senior Book Rooms. Please contact your child's teacher if you are able to help. Contact Laura Grant on lgrant@tamahere.school.nz if you would like a book room orientation session or if you are interested in helping to tidy the book rooms on an ongoing basis. A huge 'thank you' to any who have assisted in our book rooms already!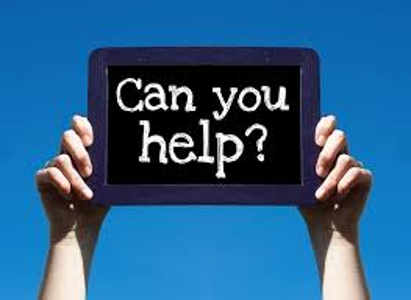 What's on the menu tonight Tamahere? Gourmet to Go!
Don't forget to head down to the school to grab yourself dinner from one of the 'Gourmet to Go" Food Trucks this Thursday night.
It was great to see so many families last Thursday night!! After our first week, we have asked the bus to park on the road and after discussions held last night at the Board of Trustees meeting around safety, we will make sure our boom/arm gates are closed across the entrance and exit to our car park.
The Food Trucks are offering yummy dinner options from the front car park, 5:00pm through to 8:00 pm every Thursday evening, including during the school holidays, for a trial period that will be reviewed after Thursday 30th July.
Keep up to date with which Food Trucks will be visiting by visiting their Facebook Page.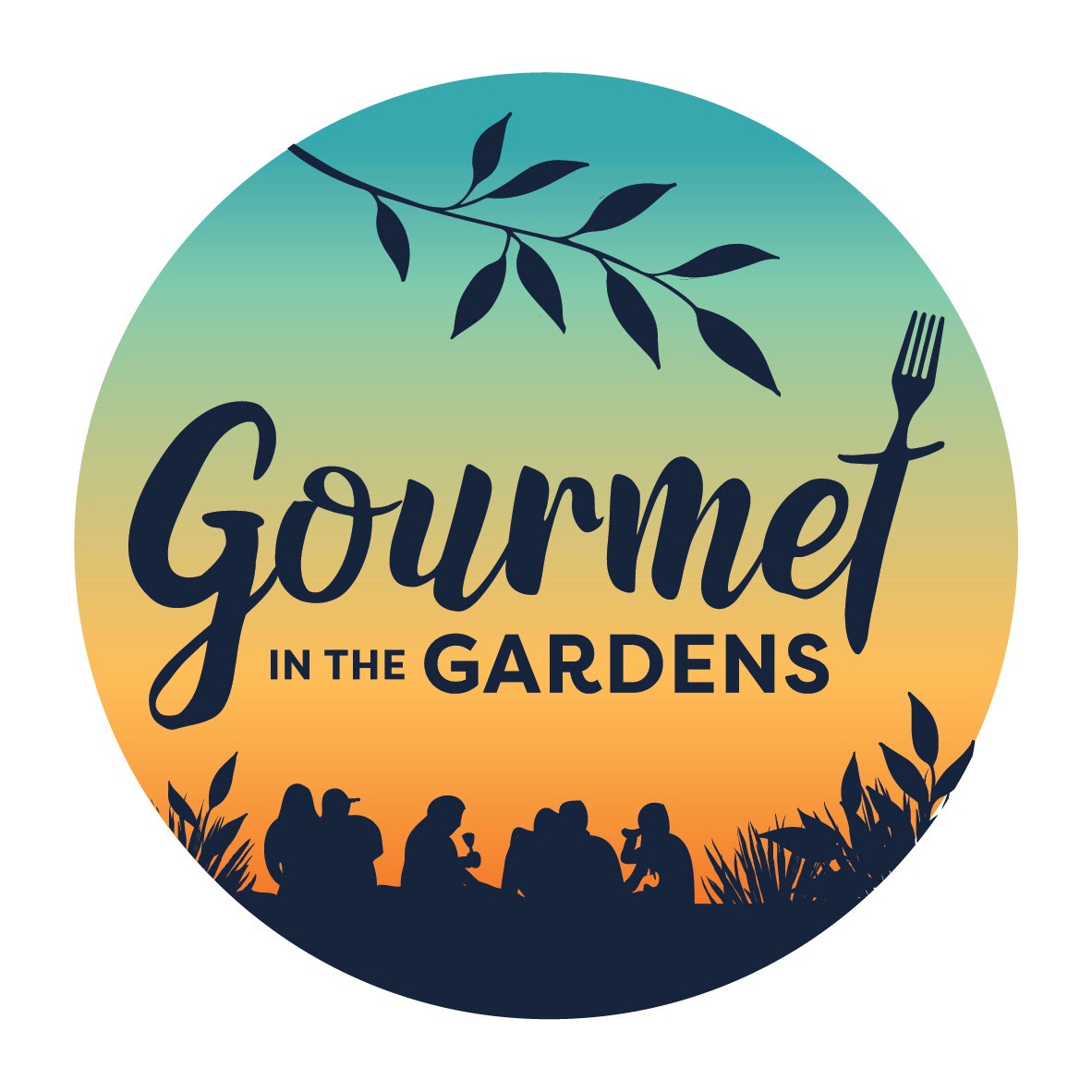 The NZ Transport Agency have shared the following progress update on the SH21 Underpass, which is part of the Cambridge to Hamilton section of the Te Awa shared path.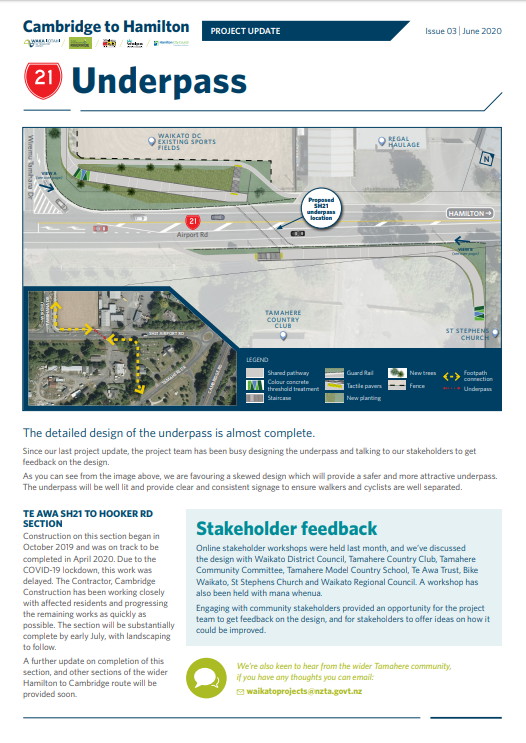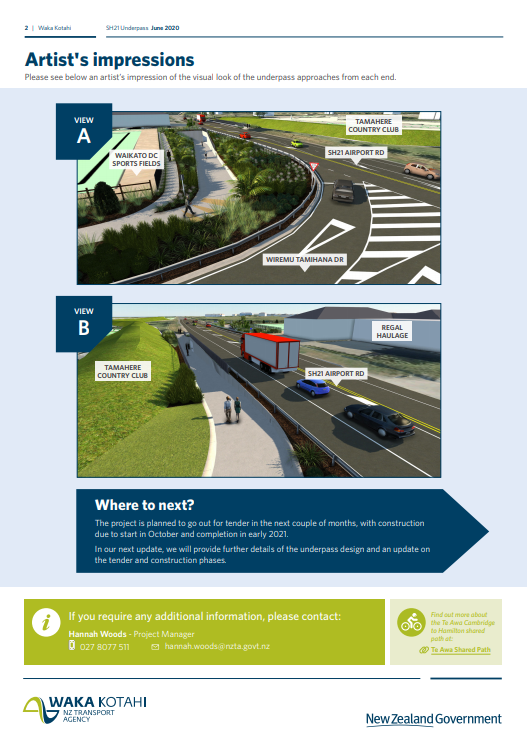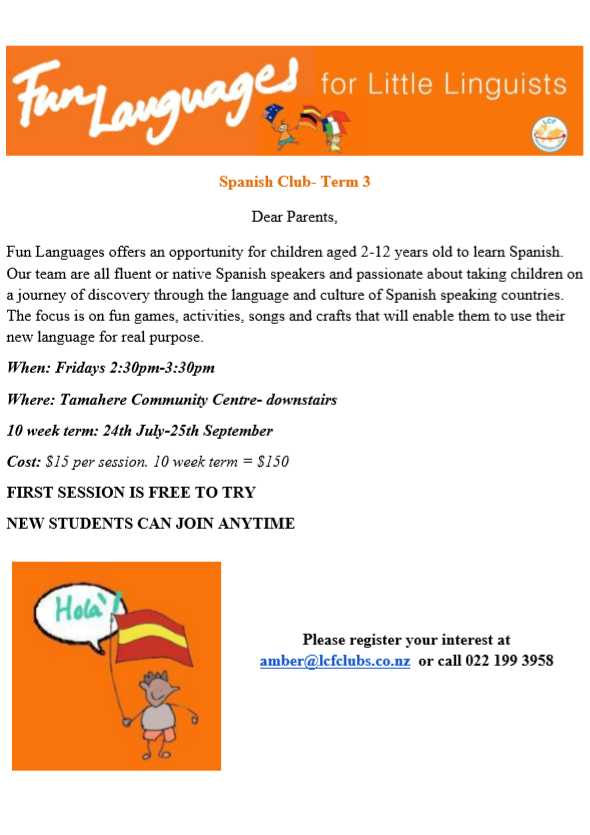 Inspire Mindfulness for Term 3
Inspire Mindfulness will be teaching at Tamahere Model Country School in Term 3
Mindfulness classes are a great chance for your child to be taught about their brain and the awesome things that take place inside it! They will learn how to take care of their hauora/well-being and learn strategies to help them become more mindful and resilient.
This innovative science-based programme is the brainchild of the Inspire Mindfulness Programme Director, Rachel MacAllister – who is a qualified teacher. Your child will be led through 10 sessions which will help them to develop their very own superpower: Mindfulness. To find out more about Inspire Mindfulness, take a look at our Facebook page: www.facebook.com/InspireMindfulness
Sessions will be held at Tamahere Model Country School during Term three, on Wednesdays, 1:20-2:00pm. The cost of the programme is $18 per session, plus $5 for a mindfulness booklet for your child to work through. There will also be a Mindfulness Development class on Wednesdays, 2:00-2:40pm. This is for children who have already completed the Inspire Mindfulness beginner's programme.
It is essential to book early due to limited numbers.
To register your child for the beginner's programme, please click here: Beginner's Programme
If your child has already completed an Inspire Mindfulness programme, please click here to register: Mindfulness Development Programme
If you have any questions, please email Rachel MacAllister at inspiremindfulnessnz@gmail.com