Notice 2 – COVID Level 2 & Triathlon Monday 15th February 2021
Kia ora Everyone,
TRIATHLON:
Well, postponement of our Triathlon was a good call and it is great to have some rain for water tanks and grass growing. We have rescheduled our Triathlon for Thursday 18th February. Hopefully, the weather will be fine and spectators will be allowed to join us.
Children will need:
Whānau shirt, running shoes, togs and towel, swimming cap, bike and helmet. Please make sure all belongings are named. Please also ensure your child has plenty of food and water. If you do not have these things please see your class teacher and they will help to organise the appropriate gear for your child. Sunblock will be available. However, students will be asked to wear sunblock to school and to reapply during the day.
Bikes and helmets are to be placed in the following designated areas on Thursday morning.
Maungatautari = on the Reserve
Pirongia = on the tennis courts
Taupiri = on the grass area outside Rimu 7 and Titoki 6
If you have any questions please email jmetcalfe@tamahere.school.nz
Outline of the day and races:
(Please note that all times are approximate)



SCHOOL APP:
We have had 172 people join up on our new Skool Loop App. This helps with notifications and keeping you up to date with a variety of information.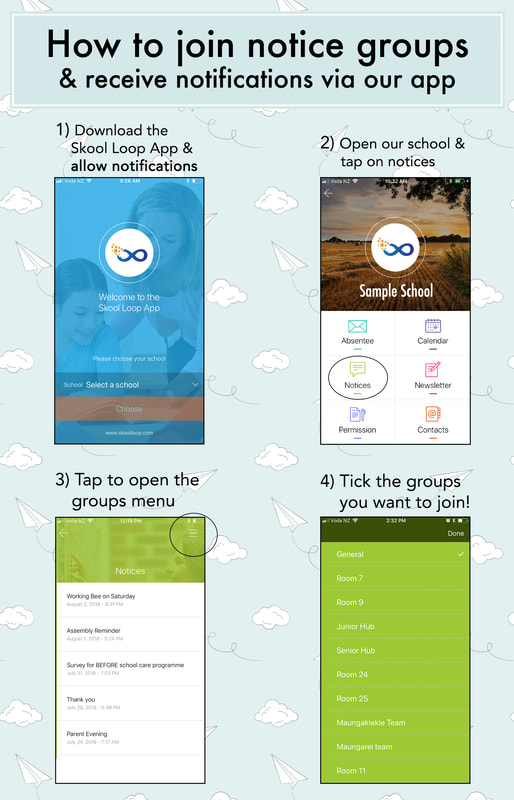 Please follow the following instructions to join us:
Skool Loop is a free download in the Play Store or App Store. Search Skool Loop NZ, once installed to your phone you then follow the steps for selecting Tamahere Model Country School and then the app will prompt you on what to do next.
You will be asked if you want to subscribe to groups. A list of a range of sporting and year group options are available. We do recommend that you select your groups, as this will give you access to push notifications with information pertaining to these groups. If you don't select groups you may miss content you are interested in.
SURVEY TO HELP US BE PREPARED:
To help us prepare for any future restrictions while we are all together, can you please fill in this short survey of the three areas that are relevant for your family, by clicking here.
UP TO DATE CONTACT ADDRESSES & INFORMATION:
Can you please make sure we have your latest contact information? This is best practice and will help if levels change.
GATES:
Thank you for being so organised with gate drop off and pickups today. If your 5-year-old is able to manage themselves, especially if they have older siblings, please reinforce which gate they should meet at.
SWIMMING:
School swimming and after school lessons with Hamilton Aquatics will continue at this stage. If possible, can parents please drop off and collect children from the gate for Hamilton Aquatic lessons.
YEAR 6 LEADERS:
As the Tamahere Community Centre (TCC) is a council-owned facility, we can only have 100 people in attendance at one time. We hope to have an open-air distanced assembly later in the week to announce our new 2021 School Leader positions.
BEFORE & AFTER SCHOOL CARE:
The phone number to contact when dropping off and picking up your children is 022 140 3689
SCHOOL BANKING:
First Credit Union School Banking is not available this week.
SCHOOL OFFICE:
If you need to buy school uniform items, please contact the office by email and they will organise this for you at reception@tamahere.school.nz . Please use this email for any other queries.
COVID INFORMATION:
Repeat notice from last night.
We have been lucky to have a lovely Covid free summer holiday and enjoy the long weekends. Sadly, as you are probably aware the country has moved into Level 2 COVID restrictions.
What does that mean for your children and school? Well it's back to parents dropping and picking up children from your selected gate. I think most families are organised for this now. Our youngest five-year-olds may need a day or two to get this sorted. Puriri 5 and Harakeke 18 only have half numbers in their classes at present, so these parents may come and drop your child into the classroom. Please ensure you sign the class COVID register and keep your distance from others. Other five-year old's needing support may have their parents drop them to their classroom door and sign the class register to show you have been on site. All other parents, unless your child has special needs, please socially distance outside the school gates. For new families, we have 10 clearly marked gates plus our Bus gate.
Thank you once again. Our children showed great resilience last year and stepped up with their self-management skills. I am sure they will be just as amazing this year, if not more so as we have normalised many of the behaviours.
If you have older students who catch their bus from our school, can you please remind them to use the bike racks at the TCC and not enter our grounds but walk around.
We will be keeping up a regime of hand sanitising and hand washing.
More detailed information:
Level 2:
Firstly here are the main Government messages.
Play it safe
These are the most important things that you can do:
COVID-19 is still out there. Play it safe.
Keep your distance from other people in public.

(Ideally 2 metres)

.

If you're sick, stay home. Don't go to work or school. Don't socialise.

If you have symptoms of cold or flu call your doctor or Healthline and get tested.

Wash your hands. Wash your hands. Wash your hands.

Sneeze and cough into your elbow, regularly disinfect surfaces.

If you have been told to self-isolate you must do so immediately.

Keep a track of where you've been and who you've seen. Use the App with Bluetooth on.
Social Distancing & Contact Tracing:-
Gates:- All gates will be open and available for students to access their classrooms to allow greater spread.

Before school – Students need to go straight to their own classrooms areas rather than having everyone mixing across the school.

Choose your gate so your children know where you will be meeting them after school. Teachers may have students spread out near the gates to ease any congestion.

Please stay in cars if the area is too congested and students can stay on the inside until you are ready.

The bus will be operating as normal with our usual register being taken, hands will be sanitised before boarding.
Onsite – staying out of moist air zones:-
Three mini schools will be operating on site; Taupiri, Pirongia and Maungatautari.

To avoid unnecessary mixing of big numbers, we will be allocating different play areas amongst the three Syndicate groups.

As per usual there will be no sharing of food.

All children to please bring their own water bottles to school.

Children will have their own table/desk space and floor space to help keep a reasonable spacing.

Library Books and Readers:- We will have a 72 hour stand-down period for all library books and readers before they are re-issued to other students.
Itinerant Teachers:-
Music Tuition and other extracurricular activities will continue once each provider is checked for their plans and systems.
Before & After School Care:-
Please text or ring in advance if you will be dropping your children in at the gate for Before School Care.

Pick Up. Please ring or text and your child will be signed out and join you at the usual gate.
Thank you, everyone – kia kaha. We can do this!
Waveney Parker
Principal